Where Relaxation Meets Island Inspiration
---
Marriott Vacation Club Destinations, Bali Nusa Dua Gardens
As a Member, your one-time purchase of right-to-use interests in the Plan ("RTU Interests") receives an allocation of Points which you can use to book guestrooms and holiday villas and provides you with the utmost in holiday planning flexibility.
In addition to preferred access to Marriott's Bali Nusa Dua Gardens, you can also explore the world with more than 60 Marriott Vacation Club resorts and thousands of other holiday options through the Marriott Vacation Club Destinations® Exchange Program.
Request Info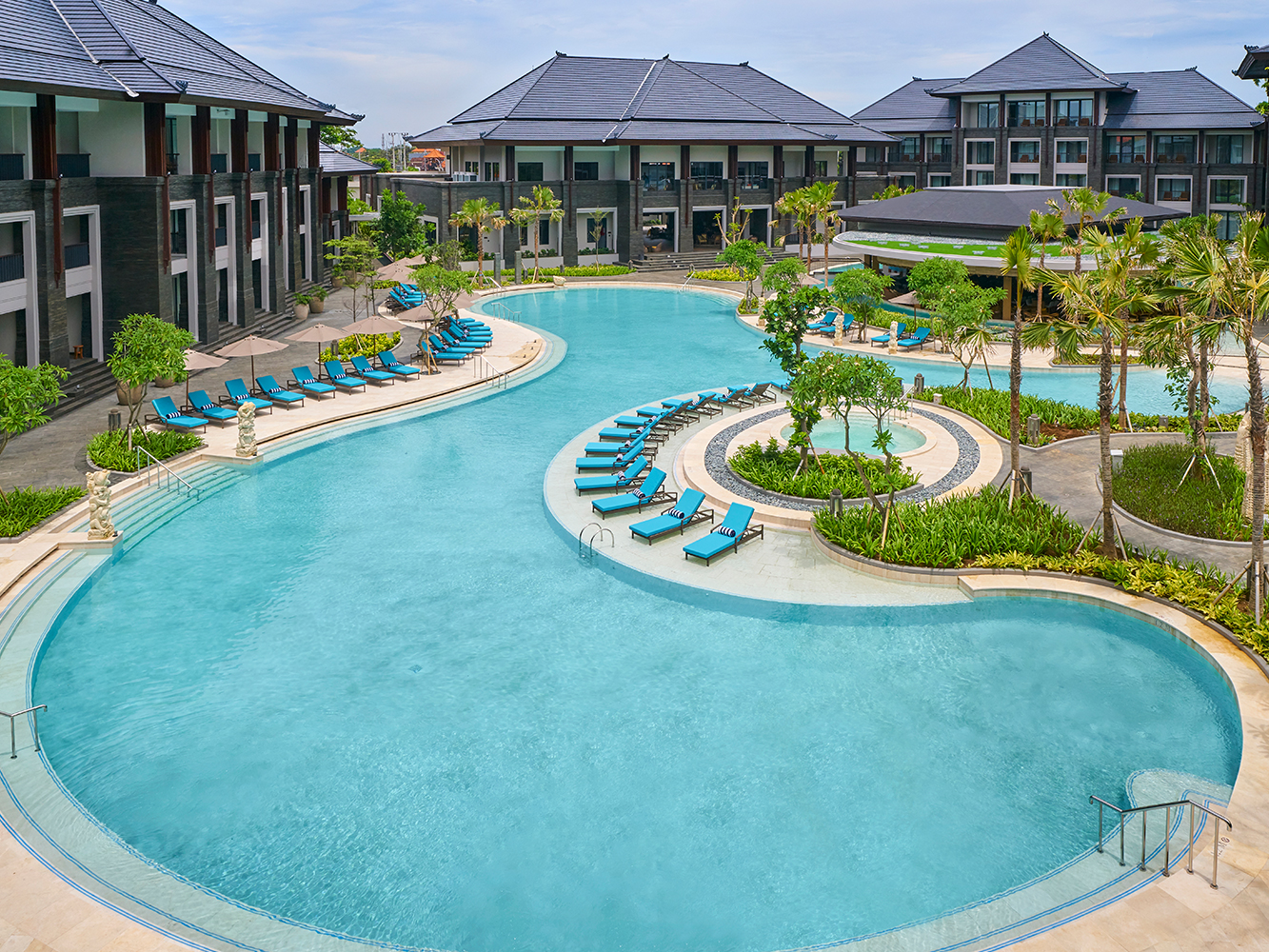 EXPLORE THE RESORT
Nusa Dua, Indonesia
Enjoy a holiday that's equal parts serene and sophisticated at Marriott's Bali Nusa Dua Gardens, a stunning tropical retreat that reflects the lively spirit and natural beauty of this unique Indonesian paradise. Nestled within the elite Nusa Dua community, our resort offers the best of both worlds: the luxury of spacious holiday apartments plus convenient amenities at the adjacent Courtyard by Marriott® Bali Nusa Dua. You'll also be conveniently located near premier golf, shopping and dining, all within a 10-minute drive from the resort.
explore